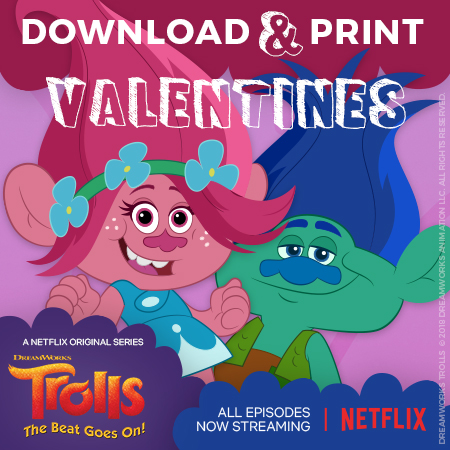 Does anyone spread love better than a Troll from DreamWorks Animation and Netflix's new series TROLLS THE BEAT GOES ON? Probably not! And so here's some absolutely adorable Valentine's Cards you can print and share with people you love The glitter is implied but not included!
Happy Valentine's Day!!
Share the post "Printable #ValentinesDay Cards! For Your Favorite @Trolls! @Netflix @DWAnimation @Trolls"